I had the pleasure of being interviewed by Neil for his Retro Tea Breaks series last year which as a regular viewer of his superb channel was a real honour. So when Mr.RMC himself asked me if I would be interested in creating some pixel art portraits of selected guests for his new book I unreservedly said YES! – Oh and I'm in the book too! Win win!
So what is a pixel portrait? Silly question? Let me explain… It's not quite a portrait and not quite a caricature. Pixel art itself is a funny old thing as you're trying to make a lot out of a little. Couple that with no room for detail and you really have to rely on shading to fool the eye into thinking there is more detail than there actually is.
The Cannon Fodder sprites are a good example of this. When animating the arms and legs I had to use shading to create the illusion of movement as there literally were not enough physical pixels to move within that space.
So back to the Pixel Portraits… First up I created one for Neil so we could agree a style before I worked on the rest – including one of me.
Having a blast – working on these is cool!
It wasn't long before I got to see the designs Neil had been working on for the cards and I was really impressed with how good they looked. I even got to see the launch video before it went live, and again it just ticks all the right boxes. As with his channel, everything is top notch.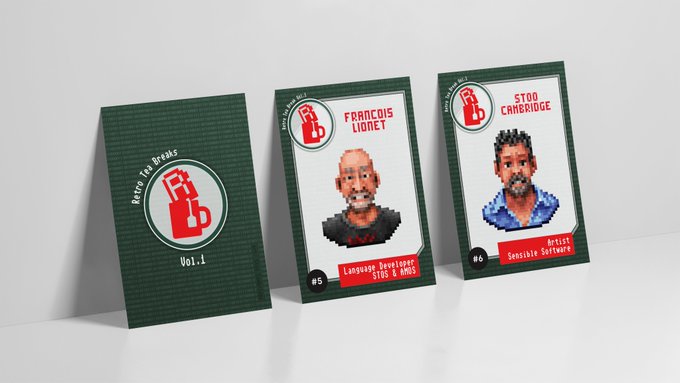 The cards really look the business! I think Neil has a good eye for design. 😉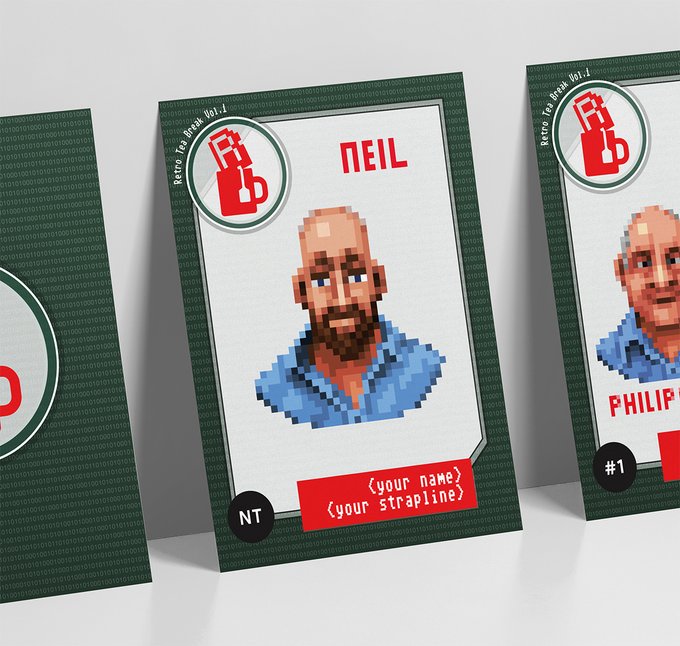 The icing on the cake for me however is offering to create pixel portraits of 40 lucky backers which at the time of writing has already sold out. WOW!
I'm so looking forward to getting stuck in with these as they are so much fun to create. Knowing the end results are so personal, just makes them that little be extra special.
As of today there is still 2 weeks left on the campaign and even though my part is relatively small to the work Neil and Co. have put in, I'm immensely proud and excited to be playing a part in its creation.
Right then let's get those backers photo's organised.. got me some pixels to push!

Stoo – Thursday, 29th July 2020
>>> Check out the Kickstarter page here <<<